Hubei! Painters from Hubei Province, China
20 Sep 2008 - 18 Oct 2008
We are proud to present a selection of contemporary artists from Hubei Province, China, whose works will be exhibited in our Gallery from 20 September 2008. This exhibition marks the start of a new era for our gallery, during which we will supplement our collection of Asian arts and antiques with regular shows of contemporary Asian art.
For the last twenty years it has been our pleasure to specialise in ancient Asian arts and antiques. This has involved frequent trips to Asia and, while looking for antiques, we also encountered contemporary artists, many of whom have become close personal friends.
Despite this private interest in modern art, we have never shown any contemporary Asian art in our Gallery. However, during a visit to Hubei Institute of Fine Arts in Wuhan City, we encountered a number of highly talented artists whose work so impressed us that we simply had to display them. Some of them, such as Ma Liuming and Yuan Xiaofang, are already well known in China as well as in the West. But their younger generation peers turned out to be very promising as well. Through this exhibition, we are presenting you the opportunity to become acquainted with the extraordinary high-quality work of the 'School of Hubei'.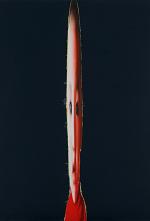 Tentoonstelling Details
Edward Pranger Oriental Art Gallery
Nieuwe Spiegelstraat 53
1017 DD Amsterdam
NL