PAN Amsterdam 2010
21 Nov 2010 - 28 Nov 2010
PAN Amsterdam is the most important national art and antiques fair and a must for every art lover. PAN Amsterdam has many faces: contemporary and modern art and design go hand in hand with objects that have a long history—a beach scene by Cézanne, a 16th-century Madonna, a spectacular glass chandelier.
Quality Quality is all important. Every object is vetted for authenticity, artistic quality and condition before the fair opens. More than eighty experts are responsible for this. Any object that does not satisfy the strict criteria is immediately removed from the fair. This inspires confidence and assurance, whether you are buying a costly old master or a Roman glass for €800.
An art fair with many faces PAN Amsterdam attracts more than 35,000 visitors every year—young and old, from museums to private art enthusiasts, art advisors and interior designers. PAN Amsterdam is an inspiring place for anyone who loves beauty; wants to give their home an individual identity, is looking for a gift with a history, or simply falls in love with that beautiful little cabinet or that painting which sends shivers down your spine.
Design In 2008 PAN Amsterdam introduced a design pavilion featuring 20th-century furniture and lamps by leading national and international designers such as Charles and Ray Eames, Charlotte Perriand, Isamo Noguchi, Gerrit Rietveld, W.H. Gispen and Grete Jalk. This made PAN Amsterdam the first general art and antiques fair to give vintage design a permanent, prominent showcase. After all, today's design is tomorrow's antique, just as many of today's antiques were yesterday's design.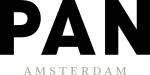 Exhibition Details
Amsterdam RAI-Parkhal
Europaplein 8
1078 GZ Amsterdam
NL