Madame - Butterfly Liu Xiaofeng Solo Exhibition
25 Oct 2008 - 15 Nov 2008
The first solo exhibition in our Gallery will be held by the gifted Hubei artist Liu Xiaofeng.
She paints in a very realistic way various subjects, including the chic ladies and butterflies. She received her MFA in 2005 from the Hubei Institute of Fine Arts.
She has exhibited widely in various exhibitions in China.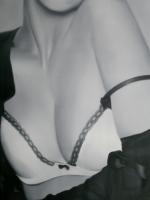 Exhibition Details
Edward Pranger Oriental Art Gallery
Nieuwe Spiegelstraat 53
1017 DD Amsterdam
NL