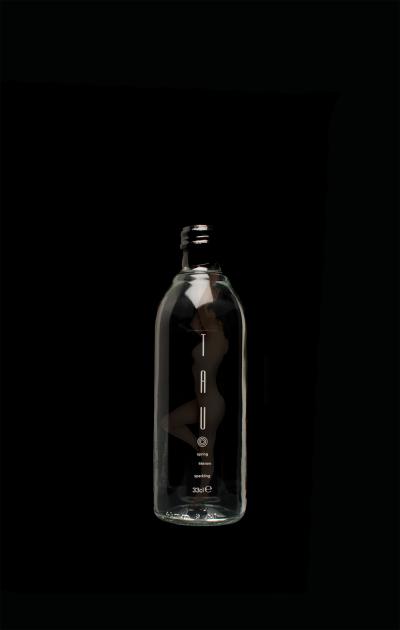 Saerom Park
Saerom Park places herself in the image of a water bottle creating a tranquil sort of sexuality. Her obsession with the water bottle shows her desire to be wanted as well as attractive to others. The transparent image of herself also suggest a similarity to that of a water nymph. This effect contributes a curious mystic about the figure and adds to its alluring elements.
Parallel to this effect, Saerom Park experiments with exploring a sense of vulnerability. This too seems to assert aspects of temptation. When considering the body and its position the figure is naked and looks as if she is sleeping. Is the figure aware she is being watched? Are we invited to open the bottle to see what will happen?
One cannot ignore the visual purity which these images demonstrate. The water bottle, which appears crisp and clear in detail, is lit in such a way that shape and colour are shown balanced and in some areas, gently empahasised. Furthermore, these bottles and the unusual concept of a figure within give rise to various themes and questions and in doing so illustrate a beautiful final image.
Contact form